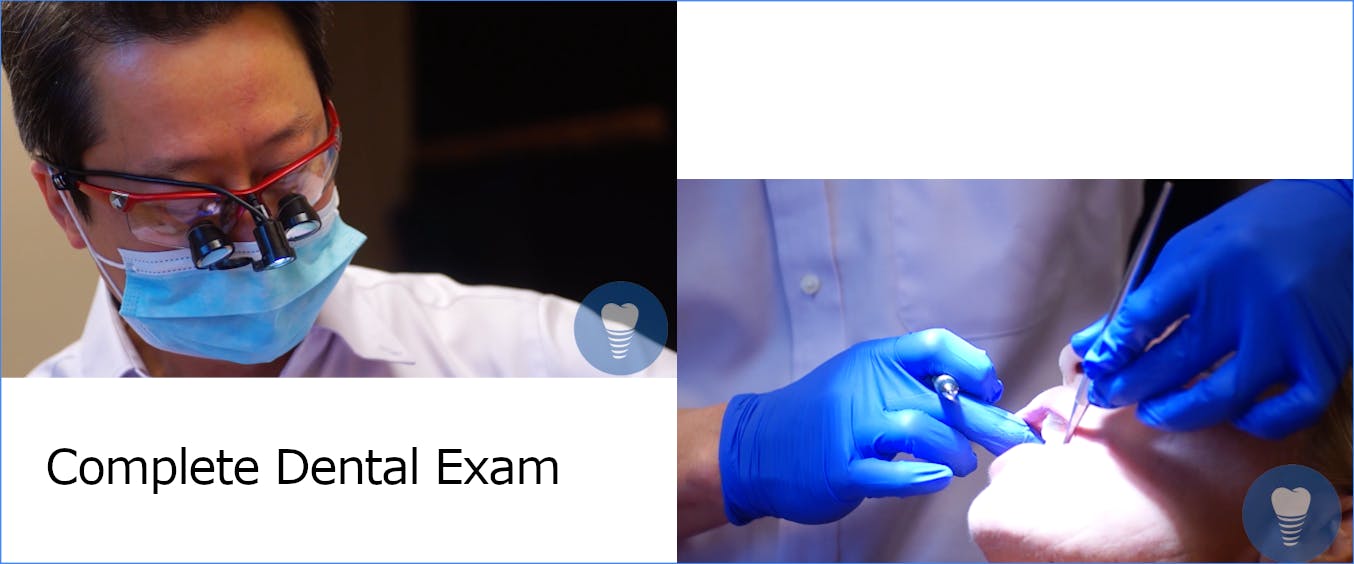 When you visit us for your new patient dental appointment or routine check up, our oral exam includes:
Examination of Diagnostic Low-Radiation Digital X-rays: We can detect decay, tumors, cysts, bones loss, and your tooth and root positions.
Oral Cancer Screening - We screen for any signs of oral cancer, including thorough exam of the face, neck, lips, tongue, throat, tissues, and gums.
Gum Disease Evaluation: Our knowledgeable dental team checks your gums and bone around your teeth for any signs of periodontal disease.
Tooth Decay Screening:  We examine all of your tooth surfaces for decay and make necessary recommendations. 
Examination of Your Existing Restoration - We evaluate the current condition of your existing fillings and crowns.
Occlussion Analysis - An improper bite can impact the overall structure of your face and even contribute to TMJ.  We evaluate your bite for occlusion problems.
Airway Evaluation - We also evaluate your airway to screen for possible Sleep Breathing disorder.  
Smile Analysis:  Do you like your smile?  We can create smile of your dream.